How to pack all your clothes for moving
Most of us have lots of clothing in our homes. And when it is time to move to a new home, you find out just how many clothes you have. And you are going to have to pack it all.
Different types of clothing require different types of packing and handling when you are moving. Some clothing as you might imagine needs to be handled much more carefully and others. Here are a few tips from our professional moving consultants on how to move clothing.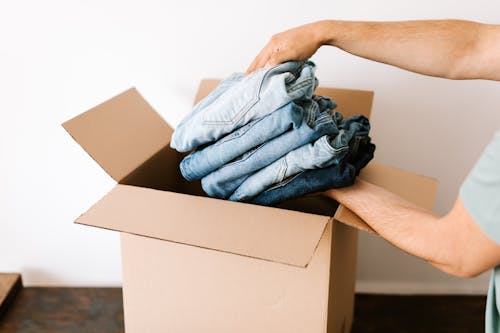 Use the proper clothing boxes
Your local moving company can and should supply you with the proper boxes to pack your clothing. One of the most popular types of boxes is a wardrobe box. This box makes life so much easier for you and the moving crew. For clothes that you want to remain on hangers, this is the perfect solution. It's like a mini closet with a hanger. When you do your initial walk through with your moving consultant, they will be able to help you determine how many of these boxes you will need. And take it from us, they will save you enormous amounts of time.
Some clothing can be heavy so you may want to use smaller boxes for certain clothing such as sweaters and other cold weather clothing. It's always best to ask you're moving company what types of boxes they recommend.
Leave clothing in their drawers
This is certainly an option if you feel comfortable doing so. Your clothing will be out in the open for people to see but it will remain where it belongs, it will save you time packing and unpacking, and it will make dressers much lighter and easier to move. If you have clothing that you do not want people to see such as the moving crew, we suggest you box that up.
Use your luggage
Why not use your luggage? That's what it's for, moving clothes. If you have several suitcases, this will also make packing and unpacking easier and provide additional protection for your clothing. As most luggage has handles and even wheels, it will be easier to move by you and the moving crew.
Don't mix clothing in the same box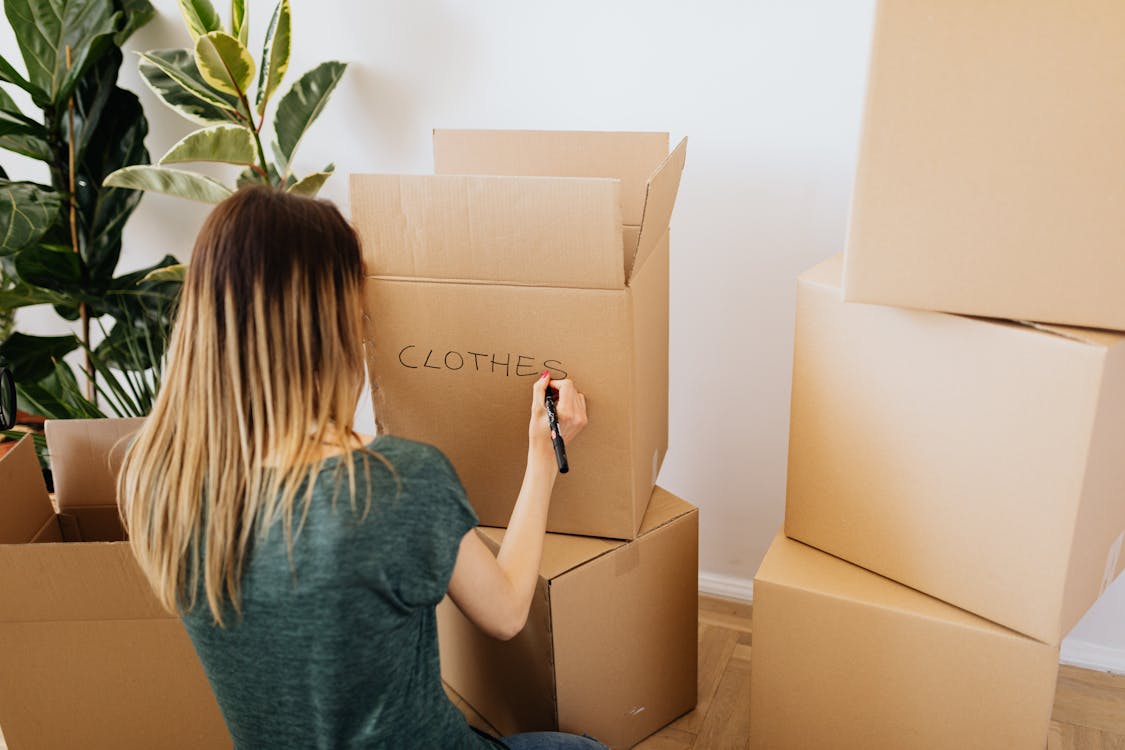 Try to pack the same type of clothing in the same boxes. For example, if you have a workout clothes pack those in one box in casual shirts in another box. Also, make sure you are packing delicate items such as women's blouses properly and do not mix those with other items such as clothing with zippers or even shoes.
If you have a lot of shoes, you'll want to check out our blog post on how to pack shoes properly.
Ready for your next move? Give our moving consultants a call today!
Are you ready for your next relaxing moving experience? If you're moving soon, give our team a call today and let's get started!